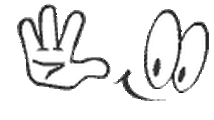 Schedule a Demo Class
Current Industry Standardized Basic Computer Course in Laxmi Nagar, Delhi and Patna
Hi-tech institute is providing basic Computer course in Laxmi Nagar, Delhi and Patna. We provide short term basic Computer course at affordable rates. If you have passed 10th, 12th or completed your basic education then you can enroll for basic Computer course in Laxmi Nagar, Delhi and Patna. Hi-tech is the leading institute in offering various short term technical courses, so if you want to do a professional course in a short span of time, then Hi-tech welcomes you.
We have highly focused faculty to offer basic Computer training. All the labs are well equipped with latest tools and equipment and standard infrastructure and best learning environment. In today's technology computers are basic necessity of daily work. By just having basic computer knowledge you can do your lots of important work like managing business data in excel sheets and preparing data for business meetings, events etc.
Hi-tech institute provides basic Computer course training in Laxmi Nagar, Delhi and Patna by professional experts that designed course syllabus with easy to understand. Any age group of students or student from any academic background can join Basic Computer Course in Delhi and Patna with flexible batch timings so you can join the training at time that suite to you.
Hi-tech institute in Laxmi Nagar, Delhi and Patna provides high quality basic Computer course rated on current industry standards that help students to get placements in their ambitious jobs at big firms and organizations. Hi-tech is the forefront technical institute in Laxmi Nagar, Delhi and Patna offering hands on practical experience with full job assistance and lifetime technical assistance. We also place students at MNCs according to their potential after the completion of basic Computer course.
Many of our trained students are now getting healthy remunerations and successful in their life. At Hi-tech basic Computer training in Laxmi Nagar, Delhi and Patna is conducted by content developers and subject specialist industry experts with years of experience in latest computer technology. We arrange practical sessions and academic learning to provide the students optimum exposure.
Students who have done basic computer course from Hi-tech institute are easily recruited within the industry. The objective of Basic Computer Course in Laxmi Nagar, Delhi and Patna is to impart computer literacy, quality education and basic level computer skills with more emphasis on hands on practical training and regular theoretical classes in a systematic and efficient manner.