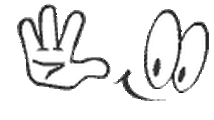 Schedule a Demo Class
Hi-Tech Laxmi Nagar is an advanced technical institute in Delhi which boasts for providing a strong technical base among the students. The institute provides a fundamental education about Mobile phones, laptops and computer hardware through its flexible and expert training. Hi-tech institute has created a history by imparting a quality of training in the field of technology.
With the continuous growth of technological world Hi-Tech institute is standing at the top as it focuses more on providing knowledge. Our programs and trainings is structured in such a way that one need not be from a very high technical background, even a matriculate passed student can pursue the courses and can establish their career.
Hi-Tech institute put more emphasis on the methods of teaching and creating a healthy learning environment for its students. With a team of experts we are capable of introducing our students a positive attitude towards the learning process and life as well. The trainers who have acquired expertise in their respective fields, helps our students in achieving their complete goal and realizing their true potentials.
The institute always focuses on the student's satisfaction. The affordable course fee offered by the institute is one among the various reasons to make this institute a top technology institute. Students are able to secure their career with the courses and the courses as the world is becoming technology driven.
Hi-Tech Institute Laxmi Nagar has achieved 100% of excellence in the field of technology.