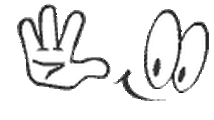 Schedule a Demo Class
Fast Track Technical Mobile, Laptop, Computer Hardware Repairing Training Courses in Kanpur
Hi-tech institute is providing job oriented technical courses in Kanpur with expert faculty and focusing in the area of training of Mobile repairing course, Laptop chip level repairing course and computer hardware repairing course. Mobile repairing course in Kanpur will be best for the beginners, who want to learn about the mobile technology from basic to advanced level. Students will be given chip level training like understanding the basic structure of mobiles, GPRS, Bluetooth, Infrared, GSM and CDMA structure, phone assembling and dissembling, unlocking, overview of the electronic components and chip level soldering in this course.
How to Prepare to Deal with Modern Repairing Tools
Our certified trainers and experienced faculty will train the students in fixing common blackberry, android and other handsets issues. If you want to know more about Mobile and Laptop technology, then we will provide all-in-one facilities for the practical training in our repairing training institute which is well-equipped with modern tools and equipment. In our Laptop Chip level Repairing institute in Kanpur, we will prepare you about the various tools used in the Chip level repairing and maintenance of different devices.
You will be provided basic understanding of micro components and electronics. Here you will learn basic fundamentals of laptops and the working of desktops, notebooks and laptops. All candidates related to IT or non-IT background can make their profession through Computer Hardware repairing and Laptop Repairing course in Kanpur.
We Work With a Mission to Impart Technical Knowledge
After the training you will become well qualified technician who deduct various issues with computers, chips and able to deal with to be used with a laptop, mobile, computer or any other electronics device. On the completion of the course, you can easily identify and appropriate tools and fix problems raised by the use of devices.
We also offer computer hardware repairing course in Kanpur to the students who are willing to join the computer repairing sector. We also provide tool kit and have been training students in computer hardware repairing since a long time in our other established training institutes located in different parts of the country. We have a mission to impart the best technical knowledge about Laptop, mobile and computer hardware repairing by focusing on quality training.