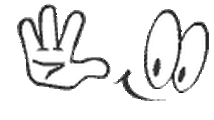 Schedule a Demo Class
Adequate Training with Our Mobile, Laptop and Computer Repairing Course in Ghaziabad
Hi Tech Institute emphasized the complete progress of students. The aim is not only to produce good and trained technician but also good and worthy citizens of our society. Here, we are providing advance knowledge and train student in different hardware field.
Be Capable Enough to Progress in Industry
The institute is famous for offering a broad spectrum of high quality training courses like mobile repairing course, laptop repairing course, computer repairing course, tablet repairing course and many more. Our institute is working as connection like between students and industry. The hardware industry needs expert and well trained professionals candidates are seeking for career option. With training courses we make candidates capable enough to progress in industry so that they can get good job and demand of industry can be fulfilled.
The mobile repairing- course in Ghaziabad covers well-structured syllabus that covers all important topics related to mobile phone repairing. During the course you will be guided very well. When you come here you will have to say that it is a world class vocational training institute which give complete hardware training. We try to lay a very strong emphasis on practical training as well as repairing skill.
New and Trending Feature of Hardware
Every course provided at our training centre is created that can make sure that our students have a bright career ahead of them. Today, we have huge numbers of alumni from almost all part of the industry who have high technical knowledge and skills. We are glad to say that the students who have trained in our institute almost all of them are on good position either they are working in any good and reputed company or they are running their own business.
We provide training repair all models of computer, mobile phone, laptop and many more by using state of the art technology. Being the part of Hi Tech group you can be sure that you are being trained with all latest and advance repairing method. We can say so because our course is updated time to time and by this way we include new and trending feature of hardware industry under our computer repairing course in Ghaziabad.
Course Covers Every Update in Industry
Whether you are a matriculate, you can take these courses and get a good source of income in few weeks. The training under these courses start with the basic knowledge and functionality of related field and it goes up to advance level and cover every update in industry. We try to help our students to learn in better and also easy way. The training courses are designed in such a way at our institute that a student after getting adequate training and experience from our institute will work and can deal with every kind of issue.
Apart from the training mobile repairing and computer repairing if you are living in Ghaziabad and looking for laptop repairing course in Ghaziabad then you are on the right place. Just go ahead take admission at Hi Tech Institute and shape your future in a great way.