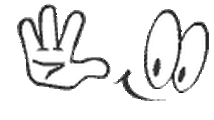 Schedule a Demo Class
Introducing Soon Short Term Technical Mobile, Laptop, Computer Courses In Lucknow
Hi-Tech will soon provide Mobile repairing, Laptop chip level repairing, Computer Hardware repairing, and advance Mobile Repairing course in Lucknow. We will provide repairing training in these technical courses as these are career oriented specialized courses and one can start earning just after completion of the course. We have many established institutes situated in many parts of India.
Get Successful Training under Our Course
Many of our trained students are highly successful in their career, as some of them have been working successfully with reputed service centres and many have set up their own businesses and shops after getting successful training under our mobile repairing course in Lucknow. Chip level laptop repairing, Computer hardware repairing are also an important field in job prospective.
Computer hardware repairing course in Lucknow is one of a highly demanding course among students and no technical skills are required to enrol in this course at our institute in Lucknow. We will provide both chip level and card level laptop repairing here in Lucknow. We will make learn students capable in repairing the different chips of a laptop, other hardware and networking programs.
Why to Do Hardware Repairing Course
We will also provide mobile repairing training as it has become a course of great opportunity for those candidates who want to earn money just after finishing mobile repairing course. Hands on practical oriented training will be provided so that you could become mobile repair technician. Here we will provide training on various 2G, 3G, 4G technology, assembling and disassembling and identification of ICs etc.
So if you have a quest to know the intricacies of electronic devices used by everyone, then here we are in a progress to make career path for you. If you are planning over a best side line business then our job oriented laptop repairing course in Lucknow is best choice for you. And also here we offer a great opportunity to get a good job after getting complete training from our institute at Lucknow.