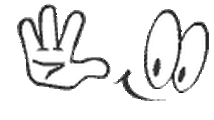 Schedule a Demo Class
Latest Computer Hardware Networking Course in Laxmi Nagar, Delhi, Patna
We all are aware about the face that our country is developing at very fast rate. If we look at the technological aspect of country it has already come a long way. Present human being is surrounded by electronic equipment like computer, phone, networking, refrigerator, air conditioner etc. So, the increasing availability of every step is also raising the demands of equipment as mobile phone and computers in the market. This is the reason market need highly skilled and expert technician for repairing and maintaining these gadgets. But, it is looking there are very few people, who are expert in this field. Because of it, to fulfill the need of present market we at Hi Tech Institute have started a new and latest computer hardware networking course in Laxmi Nagar, Delhi.
Hi Tech Institute is one of the fastest growing training centers in the country that offers a wide range of mobile, laptop and computer repairing courses. Various types of training are given for mobile repairing, computer repairing and laptop repairing. The courses that are provided by our institution are mainly based on practical works. We have highly skilled instructors, who are able to handle class in very effective way; they clear the each and every doubt of students. Students are totally free to ask question regarding their course not only during the course but also after the completion of the course.
If you are it those students who do not have any high degree but want to go in computer hardware industry, we at Hi Tech are giving you chance to enroll in this computer hardware networking course in Laxmi Nagar, Delhi course and get the way to progress. This course provide you freedom of learning, under this course you can take training at any span of time, at early morning or evening, there are option of multiple batch timing, you can enroll any of them as per your need. The course is also available for both weekdays and also weekend. If there are students who want to complete their course in just a few months timing, we have fast track courses for them that enable them to complete the course in short term period, if anyone want to take it for long time period they can do so also.
Our institute is standing successfully as one of the as the leading training center for computer hardware networking in its own genre in the entire country.