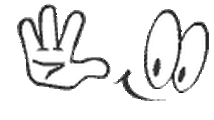 Schedule a Demo Class
Enrol in First Class Mobile, Laptop and Computer Repairing Course in Bhopal
Hi tech institute is giving you the opportunity of learning under theoretical as well as practical session in the new branch of Bhopal. Another institute is in the process of earning money but Hi Tech works for the wall fare of students. We have been providing training in mobile repairing, laptop chip level repairing and computer hardware repairing for years. These courses will be taught by our experts who have gained experienced in IT sector.
Complete Training under Schematics Way
In today's world more repair servicing professionals are required in the job market, so if you take it seriously as career, it will be give you lot of better opportunity. We will offer training to students for mobile, computer hardware and laptop repairing courses in Bhopal this is totally career oriented specialized training course. From our other branches we have made many students trained and they are successfully working with reputed companies and have set up their own businesses. Our short term mobile, laptop and computer hardware repairing courses have become highly demanding among the students. We will offer both chip level and card level laptop hardware repairing course in Bhopal branch of Hi-tech. Our institute will offer complete mobile repairing; laptop repairing and computer hardware training with hands on practical training and insight of complete schematics so that anybody with knowledge could repair any mobile phone or electronic item.
We Support our students for Life Time
Those who are willing to get into the field of computer, mobile or laptop servicing and repairing, get ready to acquire repairing skills of the different chips and various other hardware programs. We are offering mobile repairing course in Bhopal to give you a chance to learn, however on completion of course we will also having assistance for your jobs.