Career Oriented Specialized Laptop & Computer, Mobile Repairing Courses in Laxmi Nagar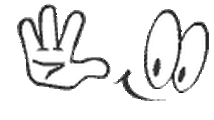 Schedule a Demo Class
Hi-tech is a forefront institute for affordable Mobile and Tablet repairing course, Laptop Chip level repairing course and computer hardware repairing course in Laxmi Nagar. So, if you are looking for a right career direction after passing the basic education, then it is surely the best place for exploring your technical skills. Mobile and Tablet repairing course in Laxmi Nagar has been through several changes in the past few years, as many people using these gadgets every day.
Grab Variety of Repair Training Courses
To equip our students completely, we provide all short term repairing courses and advanced computer hardware and laptop chip level repairing course in Laxmi Nagar. We have a pervasive support system to ensure that all students have the best experience. Tablet Repairing Course in Laxmi Nagar provided by expert professionals to a very affordable price and known for its successful supremacy all over the country. If you are seeking for a best Mobile Repairing Course in Laxmi Nagar then you are at the correct place.
Make Lucrative Career in Hardware Field
We are famous for the variety of repairing courses which are provided to students in the same sector all over the country and are very much trendy among them. Our laptop repairing course in Laxmi Nagar are very much helpful in establishing students with a lucrative career in mobile repairing, tablet repairing, laptop chip level repairing and computer hardware repairing. We provide the entire repairing courses by hands-on practical experience to the students, so that you could prove your skills by setting up a successful business organization.
Be the Result of Industry Need
Potent repairing can increase the life cycle of mobiles, tablets, computer systems and laptops for many years even after the expiry of the warranty period. Country having approximate population of more than 11 million majority of people use laptops, computers, mobiles and tablets and face diverse problems in their appliances or handsets every day. So understanding this ever increasing need of technicians we provide world class computer repairing courses in Laxmi Nagar.