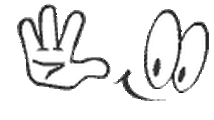 Schedule a Demo Class
Excellence Training With Mobile, Laptop and Computer Repairing Course in Noida
Hi Tech Institute is a focused educational enterprise that mostly believes in empowering young minds. We are working to provide all important skills to students and enlightening them with knowledge to be the future leader of industry. Hi Tech was established to deliver excellence training in hardware repairing. In recent years, we have evolved and grown very fast.
Get Trained in Progressive way
The progressive outlook and a professional approach are the main strength of our institute that supports us to lead the market. And with the same professional and progressive way we have come with this computer hardware repairing course in Noida. The course is designed in such a way that it consistently endeavoured to create entrepreneurs as well as leaders in order to establish great foundations of hardware knowledge.
There is a vibrant and passionate team who is dedicated to train students. The whole team is working to create a colossal pool of skilled resources that can support our students to get expertise in hardware repairing. And the training is provided with various path breaking ideas.
Understand , Teach and Then We Apply
We are providing training in hardware repairing with many courses the laptop repairing course in Noida is an also important part of our training chain. This course has been started to train young generation in multiple segments of laptop repairing. Our training aims at understanding, teaching and applying all latest and traditional repairing techniques. You also get knowledge about the functionality of laptop belonging to all minor to major brands.
As, the training is based on sharp understanding about the IT sector, you can be sure that you are trained in all aspects of repairing in respective field. The courses here are based on 100% quality and job oriented.
Everything that You Need to Know
Hi Tech Institute is also a pioneer in providing world class mobile repairing course in Noida. The institute has trained numbers of candidates with a wide network of training centres in whole country.
When a student decides his career path he takes the best opportunity in his mind of this field. So, if you are the student and if you have the best career opportunity of hardware field then just take admission at our training centre. Our course is based on complete placement assistance so when you complete your course successfully at our training institute, you get placement call that help you to have interview with major companies. You can even start your own business if you have a dream to run your own service centre or repairing shop. When any student take admission at our training centre having dream to start own business we help them with our great business strategies.
We are proud to say that we fulfil all desire that a student can have when he is going to taking admission in any institute like support for lifetime, job or business assistance, multiple batch timing, personal attention to each and every student and many more.