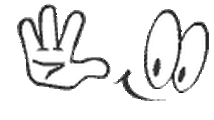 Schedule a Demo Class
Excellent Way of Training under Computer Hardware Repairing Course in Laxmi Nagar, Delhi
If you have an interest in technology and repairing field then a full-fledged profession is ready for you. There is a huge market for computers and technicians to repair it. Almost every individual is using electronic device in the form of computer. As the computer system market is huge, same is for the repair and servicing of this electronic device. Looking at the huge demand, we provide Computer Hardware Repairing Course in Laxmi Nagar, Delhi.
Learn Under the Well Maintained Infrastructure
Here you will learn several techniques, such as hardware basics, troubleshooting, tools and their application, assembling disassembling of different models of computers and comprehensive study of motherboard. Apart from the theory classes, you will get the practical sessions too at our excellent laboratories fully equipped with latest tools and equipment. We have a well maintained infrastructure for backing all the needs of a perfect training base.
What We Provide Our Students
Our training institute in Laxmi Nagar has become the leading institute across the country with its wide range of academic facilities. The computer hardware course in Delhi creates the hope among the candidates, who want to set up their own business in the computer repair and service. Our highly qualified professionals and industry experts provide systematic training support to the students.
To enrol in computer hardware repairing course in Laxmi Nagar, Delhi it is not necessary to have technical background. With the resilience offered in the diverse aspects by our rising computer hardware repairing institute, more and more students are choosing our training course. We assure to give pervasive professionalism in the field of computer hardware in a short span of period. Our quality computer hardware training helps you to get potential job in the market with a smart salary.
Get Ready to Survive in This Technological World
In this course you will learn to cover the whole repair models, with Hands on practical training by expert technicians. Our trainers will teach you all the skills necessary and important to repair service and maintain computers. We have designed expert training method enabling you to make a career in computer hardware repairing. In order to help you and to survive in this technological world, we offer professional training in Computer Hardware course.
| | |
| --- | --- |
| Eligibility: Any | Duration: 3 Months |
Course Content
Hi-Tech Expert of Computer Technology (HELT)
Computer Basic
Partitioning, Formatting
Window Installation(Windows 98, XP SP1,2,3,Vista)
Driver Installation
Application Installation
Part of Laptop
Laptop assembly & Disassembly
Troubleshooting (Card Level)
Service Centre Class