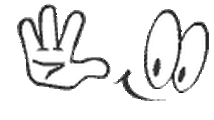 Schedule a Demo Class
Choose a job you love, and you will never have to work a day in your life.

Job will come to you to be done by you.

If you are living with this type of dream to make a Career which can offer you growth, income and stability in life then you are required to be Mobile/Laptop Repair Technician. This is really true for a Mobile /Laptop Repairing technician because he does not need to find a job because he loves his job and people come to him to get their Mobile/Laptop Repaired.

Considering the need of Servicing of Mobile/Laptop and the present insufficient condition of Repairing technician, it's the right time effort to make the Career in this industry. It is also a lucrative subject where self-employment always plays a vital role tinder genuine industry level guidance.

Mobile/Laptop Repairing and servicing program always addresses the self-employment ideas and its real time implementation. The successful student can be placed in any reputed service centre or can start his / her own service unit and can earn throughout life by Hi-Tech's life-time technical back-up support facility.

Student can earn easily 20k to 30k per month in this industry and this earning amount must be more because student gains more real experience in his job or Business with time passing.

If you are working professional and thinking over a best side line business then mobile /laptop repairing business is considerable and this is also true that you will opt this side line business as a full time business after some time.

There is a huge opportunity to get a job after training from Hi-Tech in many multinational IT and Telecom companies like Sony, Nokia, LG etc.