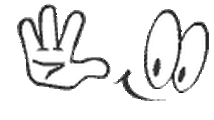 Schedule a Demo Class
Presenting Specialized Short Term Technical Mobile, Laptop, Computer Hardware Courses in Nepal
Hi-Tech institute is going to provide technical courses like Mobile repairing, Laptop Repairing and Computer Hardware Repairing courses in Nepal. Apart from the theory classes, students will get the practical lessons too while the training and will learn many job oriented skills and techniques such as troubleshooting, and hardware basics related to mobile and tablet repairing, computer hardware repairing and laptop chip level repairing course in Nepal.
Become Expert Professional in Mobile Repairing
Our well maintained infrastructure support and all the need will be beneficial for you an ideal training platform. We also We provide mobile repairing course in Nepal as its market is growing day by day due to the advance applications. You will be provided the complete knowledge and overview of distinctively android and windows phones as well as Chinese phones in our mobile repairing training. So be ready to get advance training and become a professional in mobile repairing.
Trained from Our Highly Educated Teachers
So everyone must learn how to fix mobile issues by doing mobile repairing course from our coming training institute. We are bringing these short term courses by the efforts of our highly experienced trainers, as you will get guidance of our expert professionals in each module of computer hardware repairing, laptop chip level, laptop card level and tablet repairing. At our institute in Nepal, we will train you to repair basic as well as advanced faults and by this you will gain all the skills required for repairing and servicing mobile phones, tablets, laptops and computers.
Regardless of Your Background Just Go Ahead
You will be given theoretical and practical sessions to become qualified in the latest repairing technology. Here we will guide students of different background for chip level repairing, motherboard repairing training and hardware repairing training in our technical repairing training institute in Nepal. Students, who want to deal with the servicing of the mobile, laptop and computer, should also be capable of repairing.
This can be made achievable by our passionate and expert professionals in Nepal. We have vision to empower the budding workforce by imparting skills to make you industry ready. We will provide high class technical training in the field of mobile, computer and laptop repairing in Nepal. We will do it by imparting quality technical training that will be focused on career, pursuit, employment and metier.