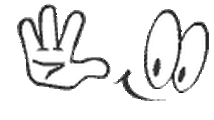 Schedule a Demo Class
Superior Training in Mobile, Laptop and Computer Hardware Training in Indore
Hi-tech is going to start a new branch in Indore for providing Mobile repairing Course, Laptop chip level repairing, and Computer hardware course. We have many established technical institutes located in various parts of the country.. No wonder, being a top institute we will provide the best mobile repairing training, laptop chip level training and computer hardware training in Indore.
Make Outstanding Commend in Hardware Troubleshooting
Students from all over country can join here to get the best training. We also enrol students of Non-technical background who want to learn chip level laptop repair. To satisfy all the students completely, we are going to offer all short term repairing courses including advanced computer hardware repairing, laptop card level repairing course and laptop chip level repairing course in Indore. We have a pervasive support system to ensure that all students have the best experience.
Mobile Repairing Course in Indore is provided by expert professionals to a very economical price and known for its outstanding command all over the country. If you are gearing up for a best Laptop Repairing Course in Indore then you are at the correct place. Our highly qualified professionals are competent in providing practical repairing training to the interested candidates who crave to make their career in the mobile repairing, computer hardware repairing and laptop chip level repairing.
Make Proficiency At Hi Tech
Our experienced and approved instructors will back you in enhancing your technical skills and proficiency about working of various electronic appliances. We are conducting these technical courses for repairing mobile, laptop and computer hardware by giving technical job oriented training to the students towards a lucrative career where students could excel in the Indian and Global IT industry.
We will always adjuvant to those candidates who want to gain money or want to set up own business just after the completion of Mobile repairing course, Laptop chip level repairing course and Computer Hardware Repairing Course in Indore. With a mission to widen the horizon we are starting our recognized service and training institute in Indore along with other affiliated institutes in many parts of the country. We will assure quality and reliable repairing training to the training seekers.